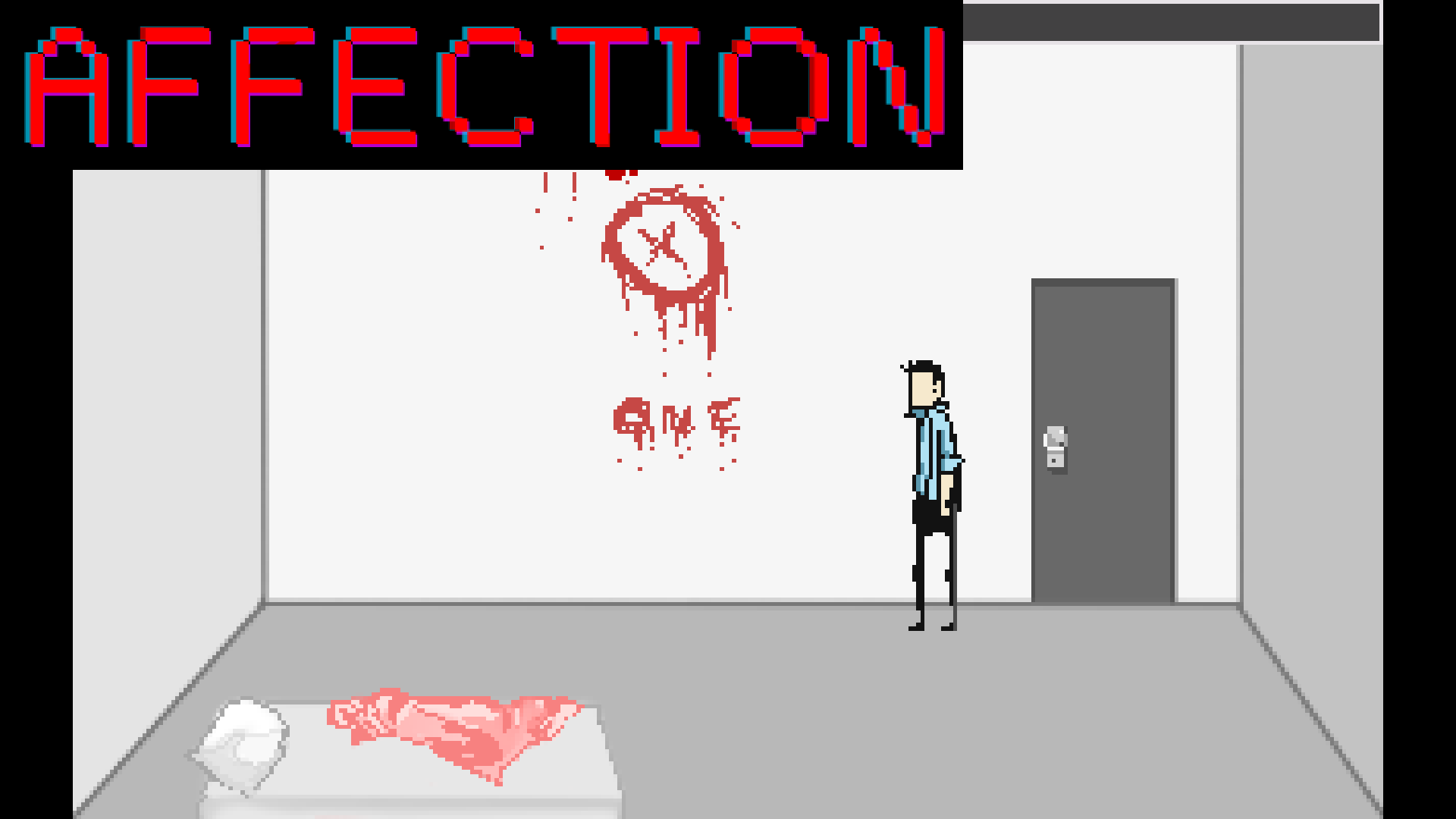 Affection
A downloadable game for Windows
A short point and click horror game for SCREAMWORLD game jam.
Unfortunately not space themed. Game contains blood and gore that some may find disturbing.

(Quick update: Added visual hint to start of game to help player get used to controls.)
Made in Adventure Game Studios.
CONTROLS:
Mouse for all Actions.
Upper portion of screen shows all available actions(Also pauses game).
You can use the mouse wheel to scroll between actions aswell.
Alt+Enter to Exit full screen.
If you find the cursor is not working you may need to alt tab to
another window and then back to the game.
Install instructions
Just download and play Affection.exe. If you go into Windows folder there is a winsetup.exe for additional options. The official exe is called SpaceGame.exe. To late to change it now lol!