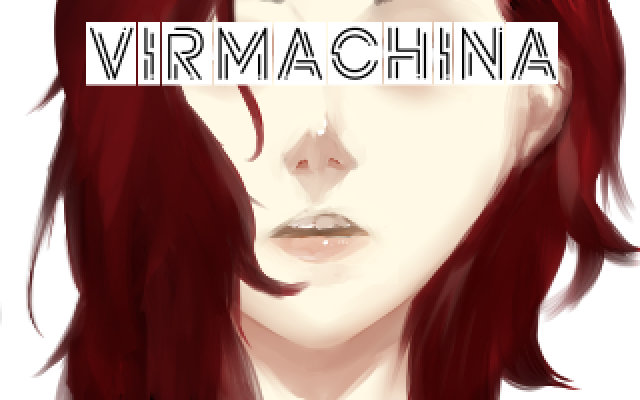 VIRMACHINA
A downloadable game for Windows
S T O R Y
After a nightmare, Eli wakes up to find his fiance missing. To follow her trail, he finds himself navigating an uncertain future. A future being hammered out between competing visions while he deals with visions of his own.
C O N T E N T
VIRMACHINA contains blood, gore, and coarse language. Player discretion advised.
C O N T R O L S
Left mouse button to walk/interact
Right mouse button to look/examine
Esc to open the pause menu
Inventory screen at the top of the screen
Hint: Check your phone for objectives!
C R E D I T S
Comments
Log in with itch.io to leave a comment.
Loved this game, some really great writing. Would love a really fleshed out version of this story. Great work guys.
Not sure if I missed something but if I didn't OMG, what happened to Iva? :)

Oh there's more to the story you can escape the monster! just know that double clicking in the same place stops you so it slows you down.
So all I had to do is click once on the door? Pfft...